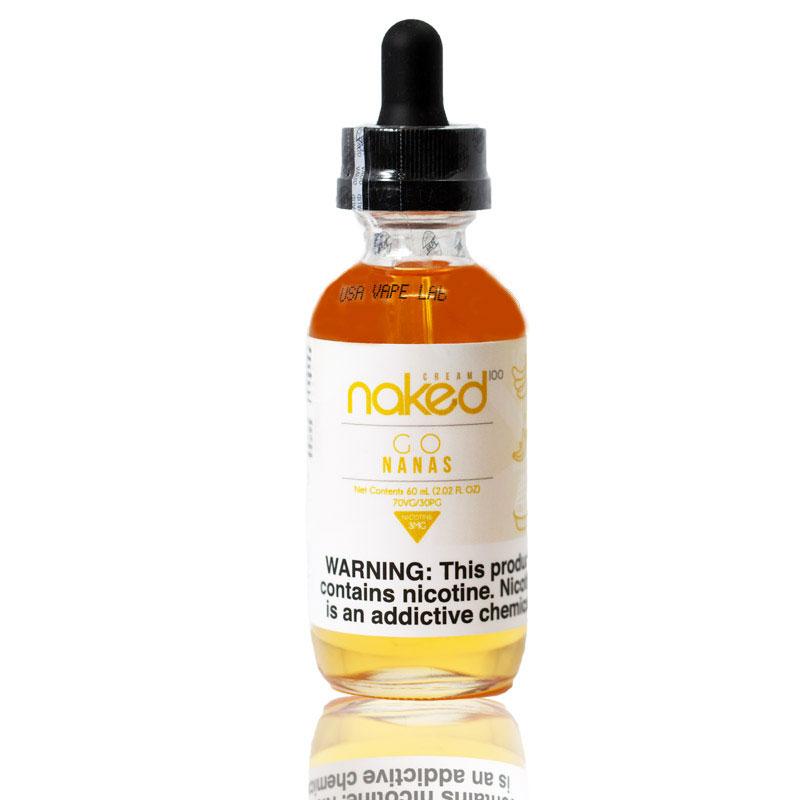 Go Nanas eJuice Naked 100 60ml
from

$10.95

$25.00
Go Nanas eJuice Naked 100 is a mix of ripe bananas and robust custardy creamy flavor. If you like bananas and cream this is the e-liquid for you.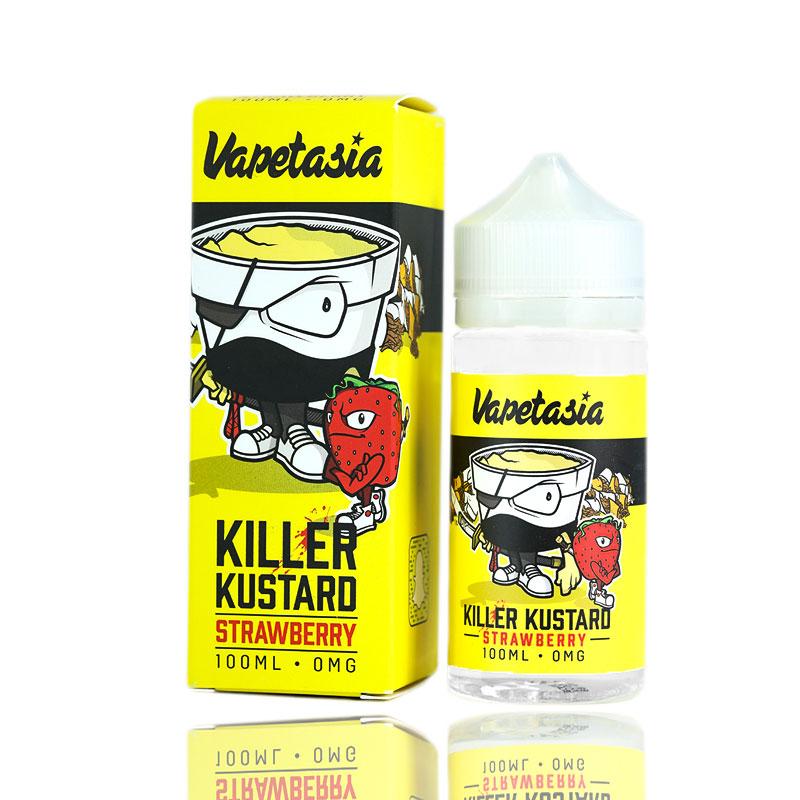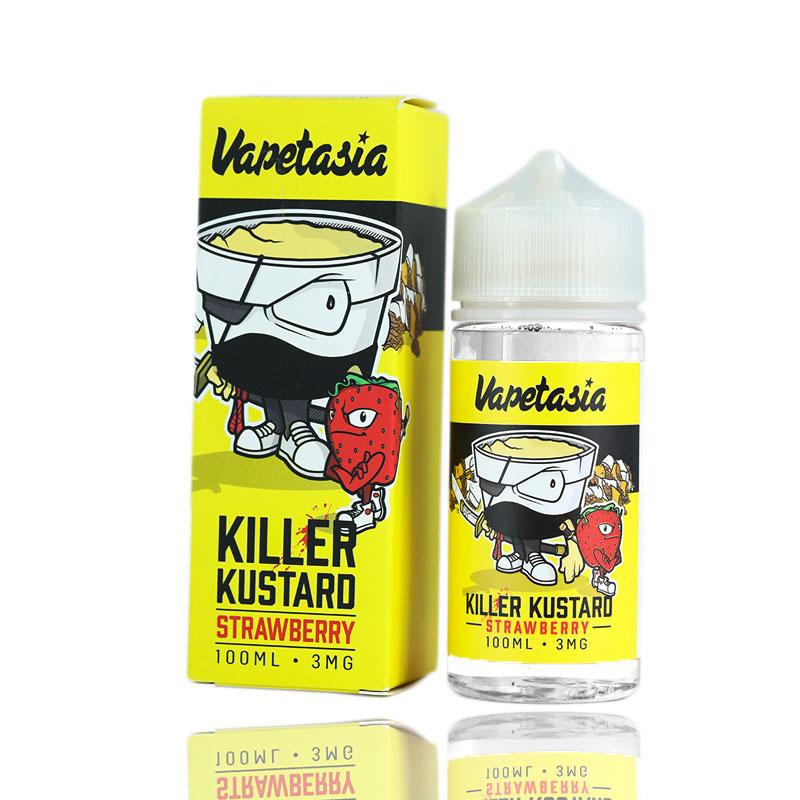 Killer kustard Strawberry by Vapetasia |$10.95 | Fast Shipping
$10.95
$28.00
Killer Kustard Strawberry by Vapetasia is a splendid blend of Sweet Fresh Strawberries Mixed into Creamy Custard drizzling deliciousness. Vapetasia Killer Kustard Strawberry Info: Bottle Sizes: 100mls Bottle Type: Child Proof Caps Vg/Pg Ratio: 70VG/30PG Blend Strengths : 0, 3, 6 Exhale Taste: Creamy Custard Inhale Taste: Strong Sweet Strawberry Taste Flavor Smell: Smells like Strong Strawberry Cream Killer Kustard Life Expectancy: 2 Years juice Gunk Up Coils? : Not To Our Knowlege  juice Stay Clear or Get Dark?: It does Get dark over time and for sure is darker as level goes higher. Killer Kustard Strawberry  Manufacturer Info Bottle Manufactured in the USA: Vapetasia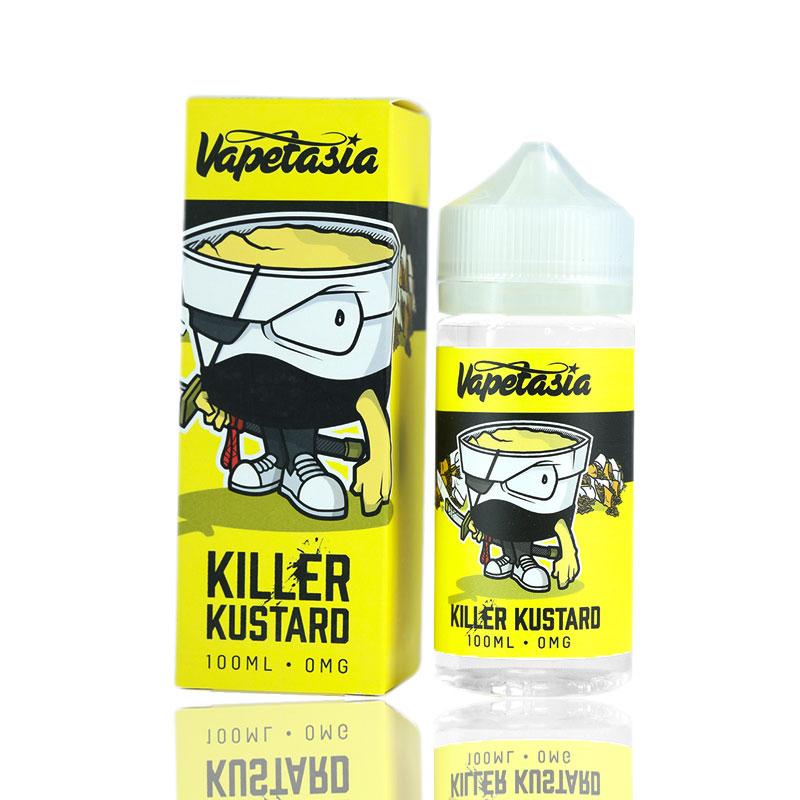 Killer Kustard | Vapetasia Vapor Boss | Custard flavoured eJuice
from

$8.99

$25.00
Killer Kustard is a product by Vapetasia. It presents one of the best pure custard flavour profile in the industry, delivering unbelievably smooth & sumptuous vanilla custard. It brings a mouth-watering flavour of pure & fresh vanilla custard. Killer Kustard is a pure, deep, rich & smooth Vanilla Custard. Enjoy the sweet-scented clouds of rich Tahitian vanilla in every puff & treat your taste buds to the delicious flavour of freshly whipped vanilla custard, as sweet as it is creamy. No wonder it is the top-selling custard flavour in the country. The custard has been carefully prepared with rich creamy milk, imported straight from the farms. Add in a few dozen of the beaten eggs, several heaping cups of sugar, & just a touch of sweet butter and you've got yourself one of the most delicious desserts on the market. Pick up a bottle of Killer Kustard & let the smooth & creamy flavour of freshly blended custard wash over you in heaping sweet-scented clouds. Vapetasia Killer Kustard 100ml Features 100ml of the Chubby Gorilla Bottle. Dropper in the bottle. 70% of VG (Vegetable Glycerin). 30% of PG (Propylene Glycol). Made in the USA. Available nicotine: 0mg, 3mg, 6mg etc. Warning: This product contains nicotine which is a chemical knew to cause birth defects or other reproductive harm. Killer Kustard Flavors Pink Lemonade by Vapetasia. Pineapple Express by Vapetasia. Vapetasia Killer Kustard Blueberry: Killer Kustard Blueberry is a beautiful collision between bursting blueberries in an oversized bowl of creamy custard for a delectable explosion of smooth fruity flavour that finishes on a creamy ending. Vapetasia Killer Kustard Honeydew: Killer Kustard Honeydew is a mix of the popular Killer Kustard paired with the heavenly sweetness of sliced honeydew to create a decadent custard vapes that will leave the taste buds astounded. Killer Kustard Lemon: The inhale of Lemon Killer Kustard is an immediate intense attack on your taste buds of sweet & zesty lemon citrus flavour. An immediate sensation that you will never tired of. The exhale is where the magic actually happens. Milk of the Poppy by Vapetasia: Milk of the Poppy is carefully crafted with the bold sweetness of ripe strawberries, a subtle breath of dragon fruit, & Vapetasia's signature smooth creaminess in every cloud. Vapetasia Killer Kustard Strawberry: Killer Kustard Strawberry elevates the original pure custard flavor profile to a new level, infusing strawberries onto a base of sumptuous vanilla custard for the perfect delivery. Vapetasia Killer Kustard Salt: Killer Kustard Salts is a powerful delivery of nicotine salts blended with smooth rich vanilla & creamy thick custard to reach a perfect balance etc.  
Top Quality
100% Premium Products
Secure Checkout
All Transactions Encrypted