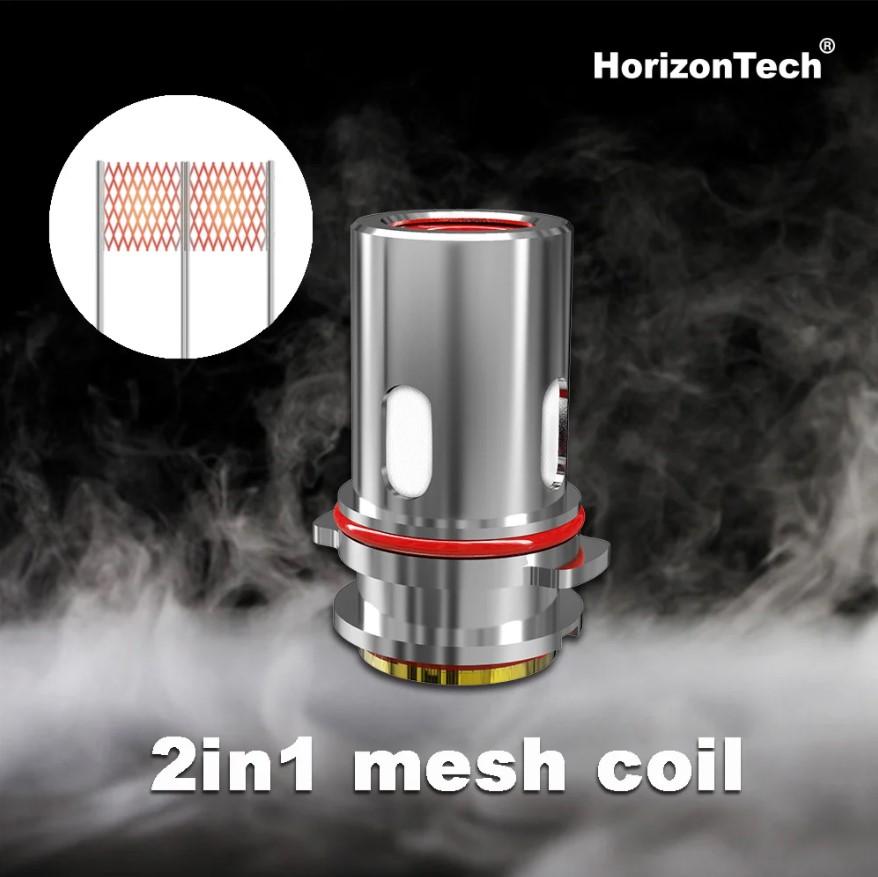 Horizon Sakerz Tank Replacement Coils: A Pack of 3
$9.49
$20.00
Horizon Sakerz Tank Replacement Coils is a pack of Super 3 Replacement Coils for those who are smitten with vaping on Horizon Sakerz Tanks! These coils are supported by the wooden pulped cotton wicking material to give you prolonged nic hits! To boot, these coils follow the bottom-to-up coil heating approach that technically supports denser and soupy vapers. Keeping in mind the variegated vaping style of the vapers, the brand has invented two types of coils to choose from- One is the two-in-one 0.17 Ohm Mesh Coil, and the other one is the 0.16 Ohm Regular Coil, both of which are suitable for the range of 70 Watts! Check out the key specifications and pick the one that perfectly suits your vaping style!  Horizon Sakerz Tank Replacement Coils Features: 0.17Ω Mesh Coil (2-in-1) - appraised for 70 Watts 0.16Ω Regular Coil - appraised for 70 Watts Designed on High-end quality Flax fiber liquid guiding system Press Fit Coil Installation 3 Replacement atomizers with vertically oriented coils 100% Authentic Explicitly formulated for the hardcore sub-ohming fans, these coils are superb supporters for Direct lung Vaping. The idiosyncratic pressure installation build-up in the Horizon Sakerz Replacement Coils gives you the vaping ease you desire!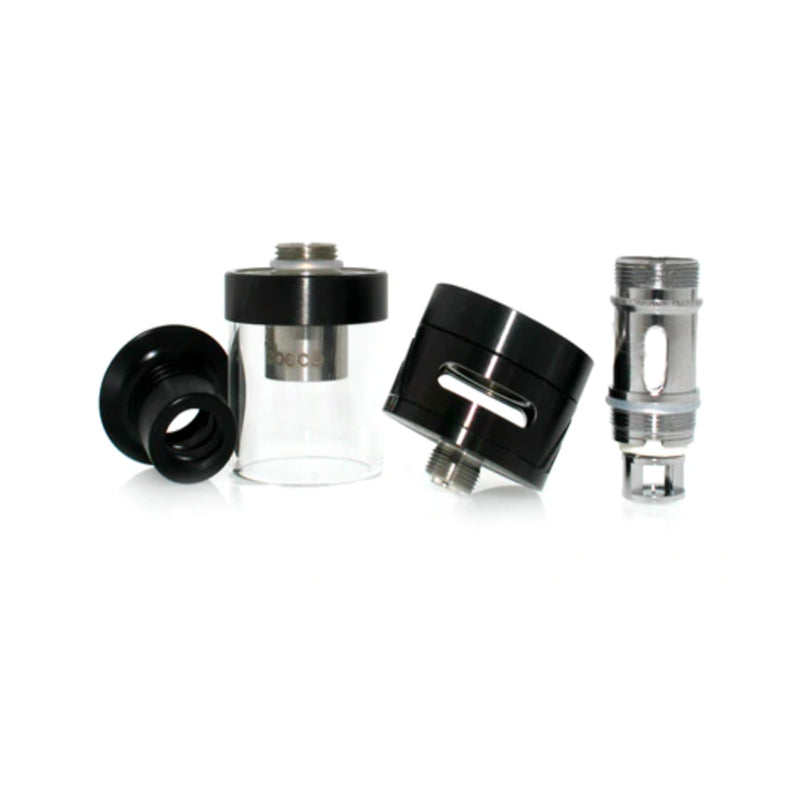 Tobeco Mini Super Tank
from

$16.99

$30.00
Tobeco Mini Super Tank Is the best tank in America! No leaking and long-lasting coils!
Tobeco Super Tank Coils | 5-Pack | $8.50
from

$8.50

$20.00
Tobeco super tank coils are 100% authentic coils that are manufactured with the best quality for a better experience of the customers. We include Tobeco super tank coils with fast shipping You can also buy freemax mesh pro coilsOrion Bar Also, this includes fast shipping What comes in your mind when you think about purchasing tobeco super tank coils? The person who purchases super tank coils should be satisfied that the coil is lasting longer. To see the features of Tobeco Super Tank Coils, you can directly scroll to the end of this Product Description Article. Also, there should be many variety of flavors in the super tank coils. Raven route is the platform where you can get super tank coils with a variety of flavors in it. These are 100% authentic coils which are manufactured with the top quality for the best experience of the customers purchasing it. Coming in a pack of 5, every coil lasts for 1 to 2 weeks depending on the usage i.e. this all depends on how much you useIf you are vaping on a daily basis and more than an hour, it will last for one week. And if you use less than an hour daily, the coil can last for as long as 2 weeks.Now talking about the ohms, tobeco super tank coils come in two variants i.e. 0.2 ohm and 0.5 ohm.The coils suggested wattage for 0.2 ohm ranges between 40 and 100 watts. Similarly, the coil suggested wattage for 0.5 ohm ranges between 30 and 80 watts.People always get confused between buying 0.2 ohm and 0.5 ohm coils. There is a suggestion for the customers that if they want long lasting coils, they can go for 0.5 ohm coils and if they want bigger clouds, they can grab 0.2 ohm coils.If you compare the pricing of Vaporboss products with any other company's products, you will definitely find that Vaporboss products are much less in price than other brands.The other products which Vaporboss deals in are  Horizon Tech Tanks, Sub-ohm Tanks, Salt Nics and others.There are some features which you can check before purchasing these super tank coils, 100% Authentic Coils Pack of 5 Coils 0.2 Ohm Super Tank Coil 0.5 Ohm Super Tank Coil 40-100 Watts Coil (For 0.2 Ohms) 30-80 Watts Coil (For 0.5 Ohms)If you are looking for any kind of super tank coil or any other related products, you can directlyreach to us at 1-909-233-1656, or you can mail us at support@vaporboss.com. Tobeco Super Tank Coils: How Many Coils Come in Pack: 5 Coils in a Pack Ohms Options: .2 ohms & .5 ohms Coil Suggested Wattage: .2 ohms (40 watts-100 watts) Coil Suggested Wattage: .5 ohms (30 watts-80 watts) Coils Compatibility: Horizon Herakles, Aspire Atlantis, Aspire Triton Tobeco Super Tank Coils Q & A ? How Long Do The Coils Last? A: Roughly Around 1-2 weeks Depending on how much you use Hows the Flavor on Coils: Vaporboss.com Opinion would say the flavor on scale 1-10 would be around 6 (10 being Great in Flavor) Hows the Cloud Production?: Vaporboss.com Opinion would say the Cloud Production on scale 1-10 would be around 7(10 Being Big Cloud Production)  Tobeco coils are made of Kanthal heating wire. They are constructed with the 100% stainless steel material for longer life Search related query tobeco super tank coils cheap tobeco super tan coils near me tobeco notch coil mini tank coils tobeco super tank mesh coils tobeco super tank mesh coils  
Top Quality
100% Premium Products
Secure Checkout
All Transactions Encrypted